Lean Manufacturing System Solutions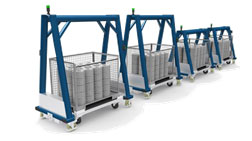 The way to a lean company succeeds only through integration of Lean Manufacturing. With years of experience in Toyota Production Systems and Bosch Production System, we design and optimize processes along the entire value-added chain and produce high quality products that contribute to the sustainable improvement of production, processes and procedures.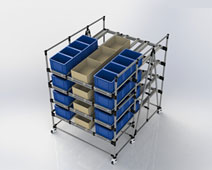 Across all industries, Lean Manufacturing is the proven path to improved quality, lower costs and shorter delivery times. We optimize existing and new productions and processes through the unique combination of formation, implementation, people and technology combined with tried and tested solutions.

Whether transport systems, custom wire baskets, workpiece carriers, trolleys and transport carts, Kanban products, Case Lifters, flow racks and everything related to the material flow - the focus of our work are solutions that meet i individual customer needs and fulfill high standards. Our primary goal is to exceed our customers' expectation.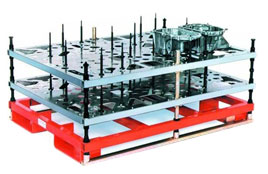 Benefit from our expertise and know-how from numerous international projects when it comes to advice, planning and implementation. Neri delivers everything from a single source, starting with the load carrier. The high quality and compatibility of all of our components ensure that the entire system runs smoothly and thus the security of your investment.