Case Lifters, Box Lifters

Whether in assembly, in the craft or in production - many employees still have to move heavy loads at work.
Neri offers electric and pneumatic case lifters which enable ergonomic parts provision at the workplace. Instead of carrying the heavy workpieces individually to the workbench or lifting them from the transporter, the desired working height is reached precisely and effortlessly. The employees are relieved, access times and effectiveness are increased.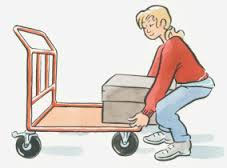 The devices are characterized by their reliability, stability and durability.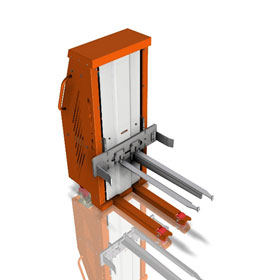 Depending on the application, the reciprocators are available with the following specifications
Operation either in manual or automatic mode (height adjustment by means of a manually adjustable height sensor)
Stationary or mobile version

Front or side loading

Load capacity 200 kg, 350 or 500 kg,

Lifting height 750 mm, 900 mm

Almost any workpiece carrier solution can be raised or lowered precisely and safely using different forks.
We adapt our box lifting devices exactly for different load carriers. Your individual requirements for desired
lifting heights, trolleys, pallets or containers.