Workpiece Carrier for assembly
Modern automation technology is used in all branches of industrial production. The function of the workpiece carrier is to guide the workpiece during assembly stages.
Based on the geometric shape of the component and the used transport system (eg, belts, chains, gantry), we develop the appropriate workpiece carrier with the corresponding workpiece support for your product. The flexibility for the production as well as excellent handling of the workpiece carrier takes the first place during the designing stage.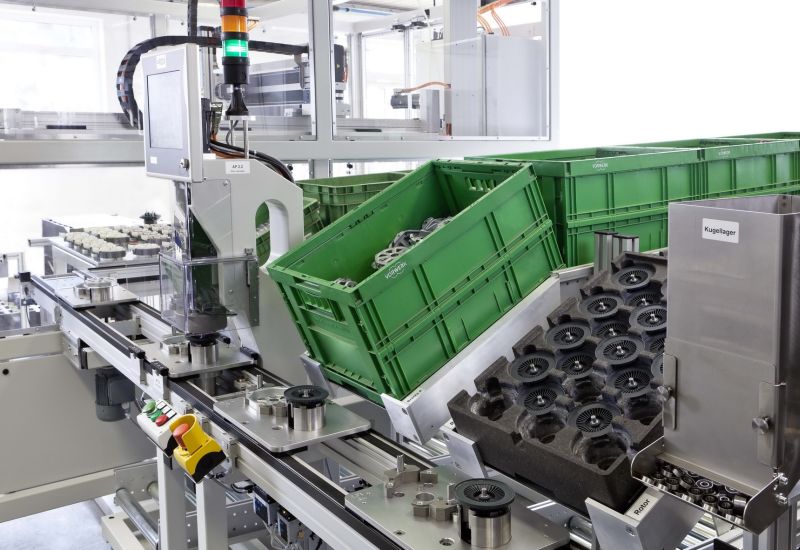 The standart workpiece carrier consists of two parts to ensure the necessary flexibility by a switch of production. The base WC is designed for the movement on the transfer system and includes all the necessary elements for transporting, stopping, querying, and coding. The workpiece can either be placed directly on this base WC or on a top plate with workpiece-specific wear-resistant clampings.

Application technology and project planning
Our broad and competitive portfolio of workpiece carriers with high quality material with a wide range of options, sensors, equipment for differing purposes ensure economical solutions for all automatic production lines with robot systems, conveyors, and portal loading systems.

Advantages
We impose high standards upon our workpiece carriers. The significant advantages for the customers:
Highest positioning accuracy for the components.
The Avoidance of damage during transport and storage.
Reduction of the cost for disposable packaging.
Ensuring smooth material flow.
Enabling optimal access to workpieces and flexible handling.
Economical interlinkage of process stations.
Echanically durable, wear-resistant and impact-resistant.
Suitability for washing (Optional).
Reliable protection of surfaces.
Corrosion resistant.
Quiet.
Maintenance-free.
Modular design.
Can be equipped with barcodes, RFID tag and other code-makers.
Missing parts can be seen at a glance.