Charge carriers for electromobilityNeri develops and constructs individual, custom-fit load carriers for electromobility with the highest quality standards for fully and partially automated manufacturing processes.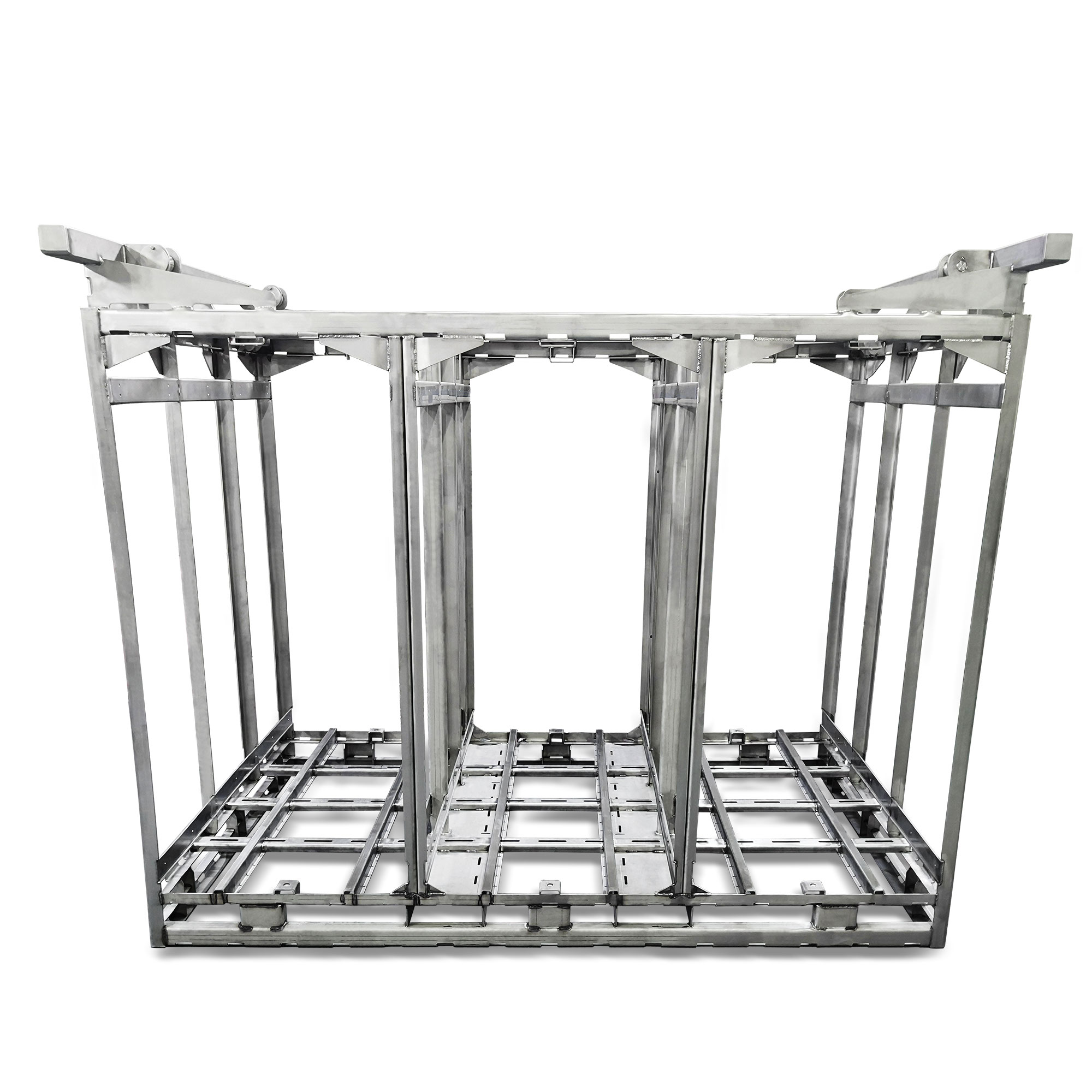 APPLICATIONS FOR THE AUTOMOTIVE INDUSTRY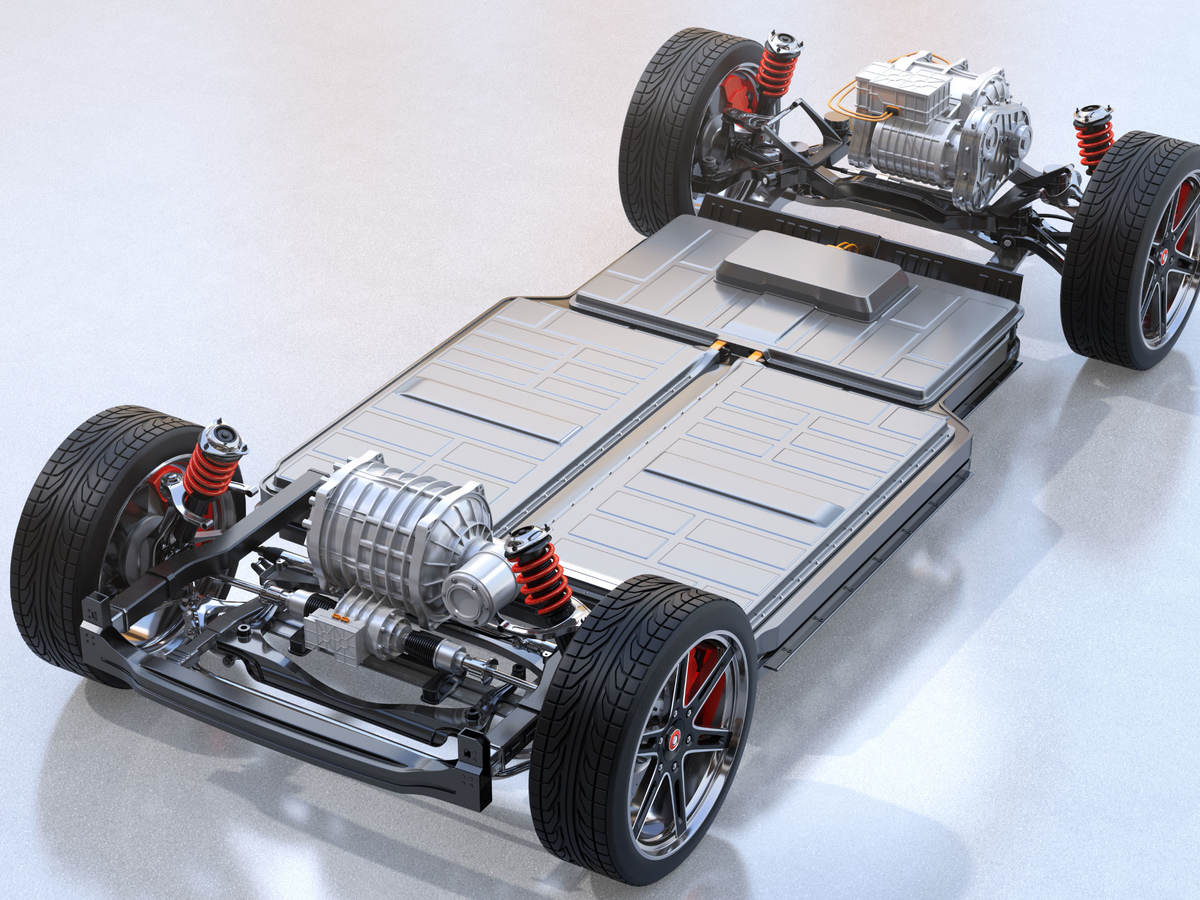 Experts regard electric cars as the key to climate-friendly mobility. The battery is the heart of the electric car. The integration of lithium-ion batteriesin e-vehicles takes place through complex aluminum structural components. These must be completely cleaned of chips, grease or other contaminants so that they are optimally prepared for further production steps, such as welding, and assembly.
Neri has already implemented load carrier solutions tailored to customer needs for well-known major customers, which solve demanding cleaning tasks and automated production processes economically and precisely.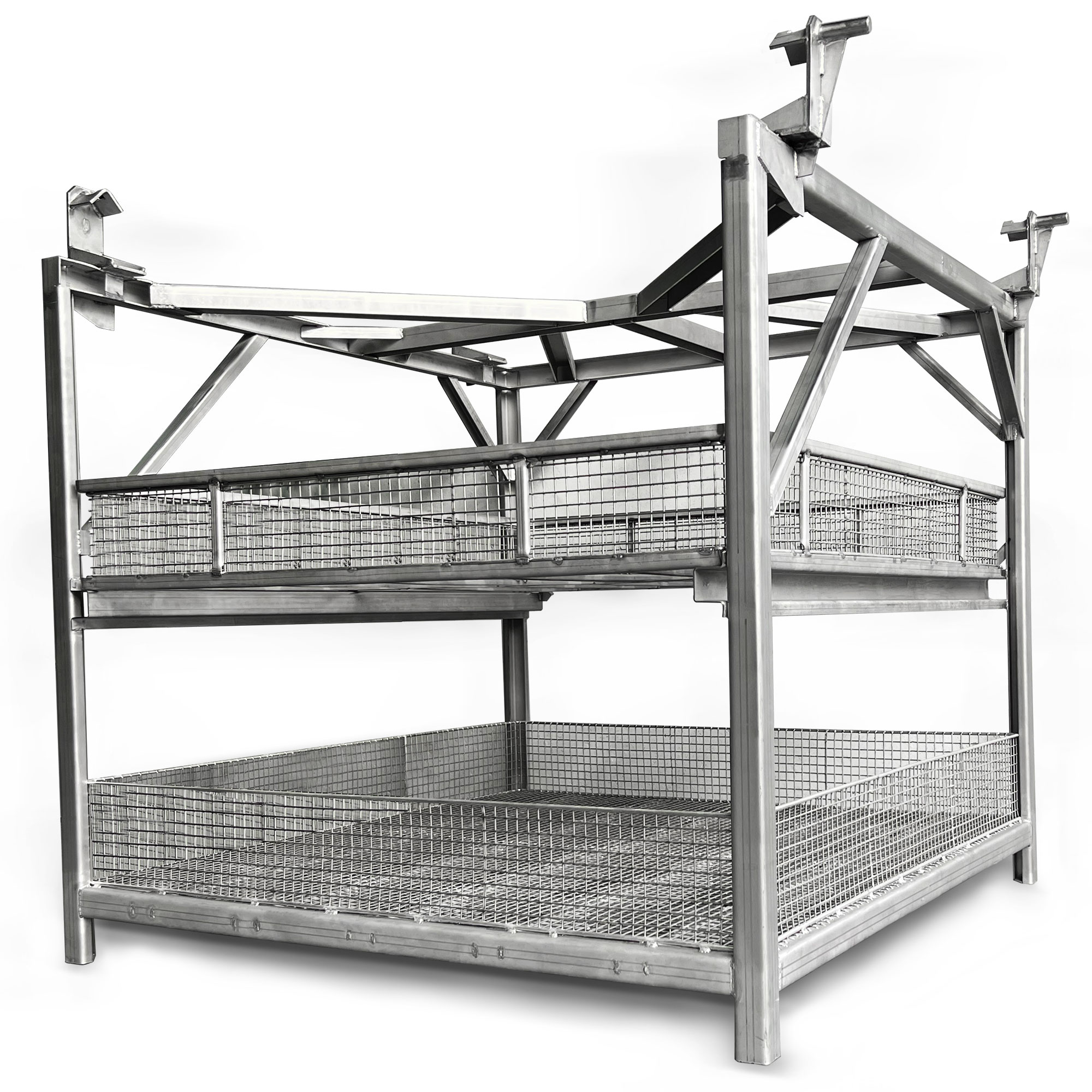 PRACTICAL EXAMPLE.
The battery housing can be generally divided into three assemblies. Battery cover, module and tray, often made of aluminum, geometrically complex structural components save weight on the one hand and on the other hand they meet all crash-relevant requirements. A battery tray can consist of a wide variety of longitudinal, transverse and central struts, which are assembled with various small parts.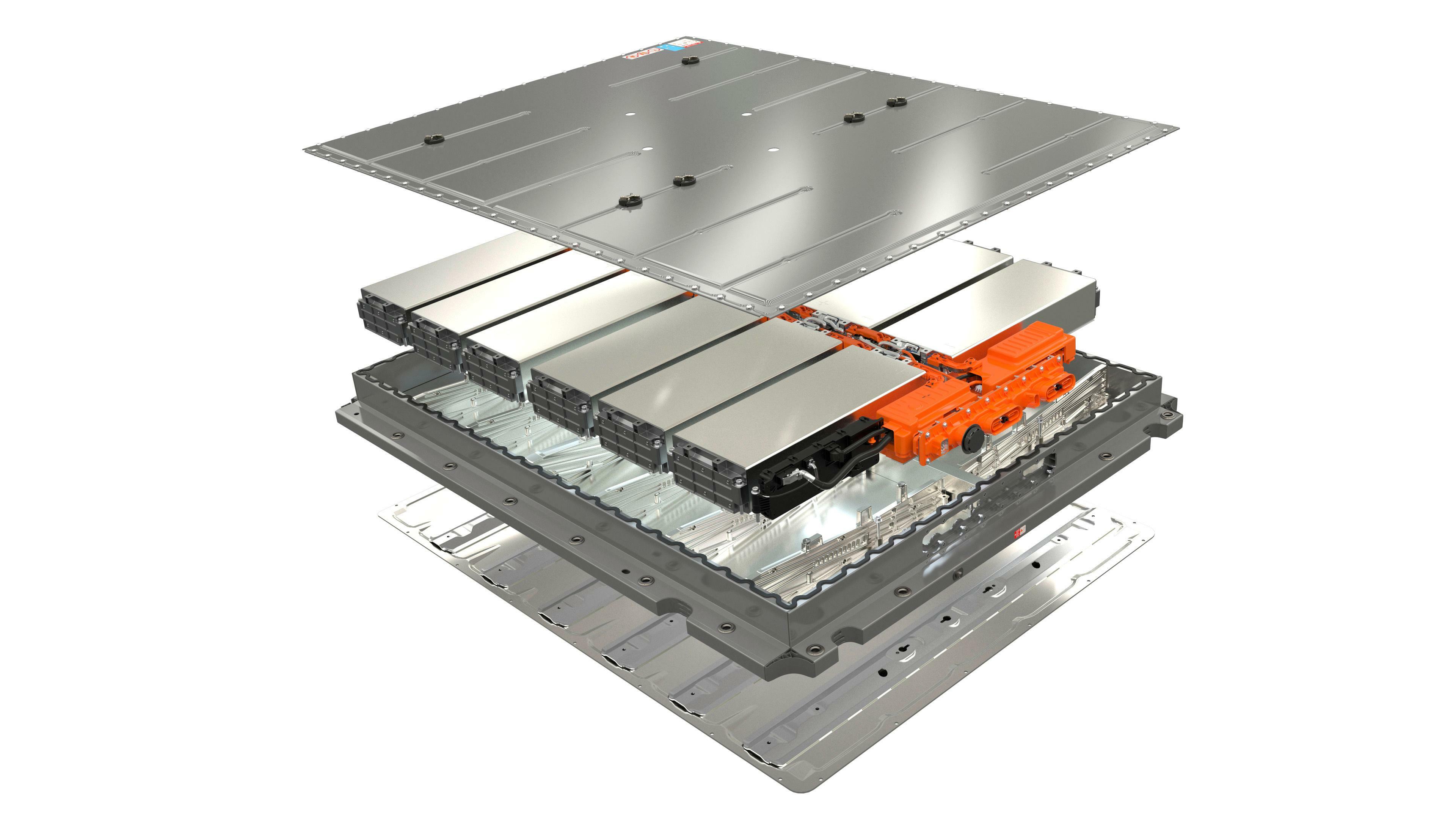 Neri designs, develops and manufactures
workpiece carriers,
Stainless steel racks and transport racks made of profile, sheet metal and wire combinations
special load carriers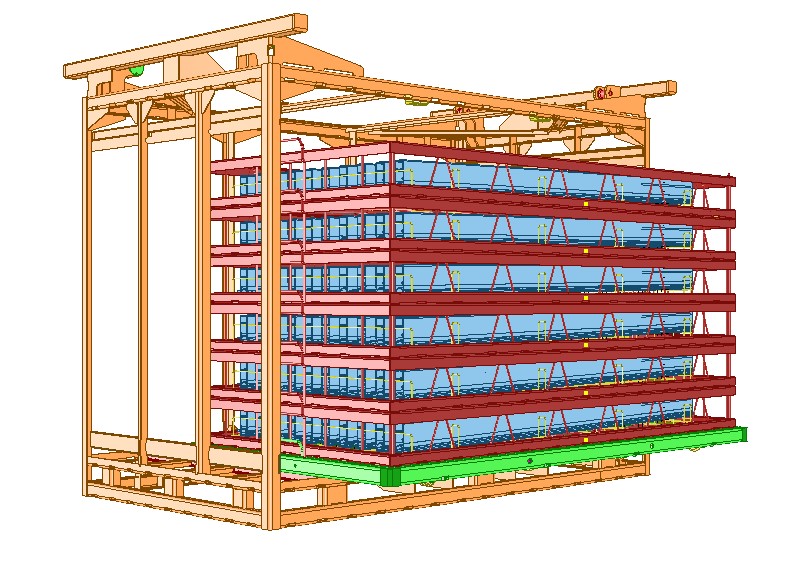 E-mobility places high demands on the load carriers: the components must be stored dust-free and protected from dirt and damage to the components must be ruled out. A high packing density in connection with automatic loading and unloading enables economical production.
Your logistics processes are the focus of the planning of individual load carriers. For this reason, our stainless steel carriers are designed in such a way that they precisely meet your logistical requirements. So that the Neri special load carriers can be easily integrated into fully automatic robot lines, we usually install a 2-point centering in our carriers. This has the advantage that the robot that loads or unloads the load carrier receives an exact reference point at which point the component is located.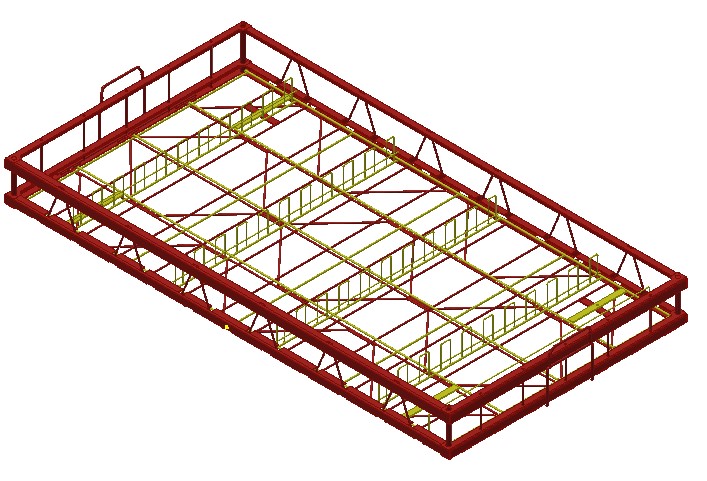 The profiles of any shape, size and complexity produced with aluminum extrusion can be easily cleaned with our special load carriers adapted to your logistics processes and can be loaded and unloaded by robots.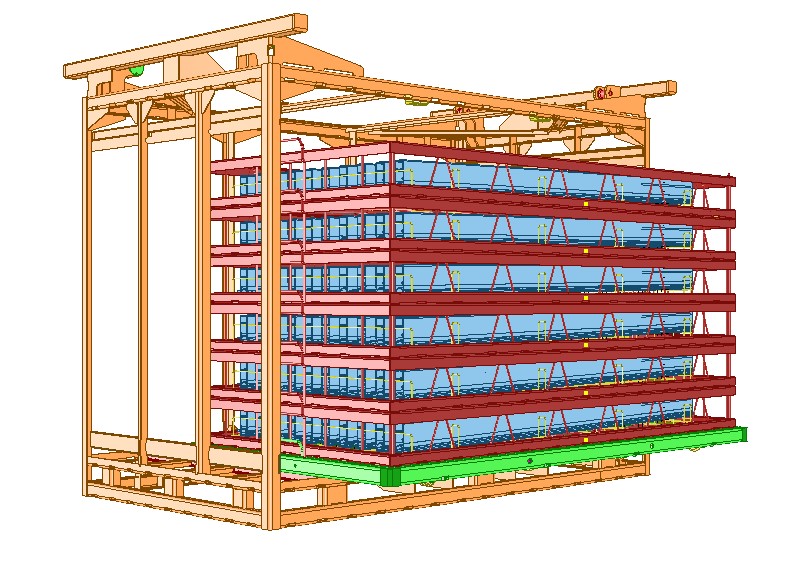 A robust base frame made of stainless steel enables automatic stacking. Since the life cycle of the components in the field of electromobility is relatively short and the components change quickly, the base frame is equipped with an exchangeable inlay (workpiece holder).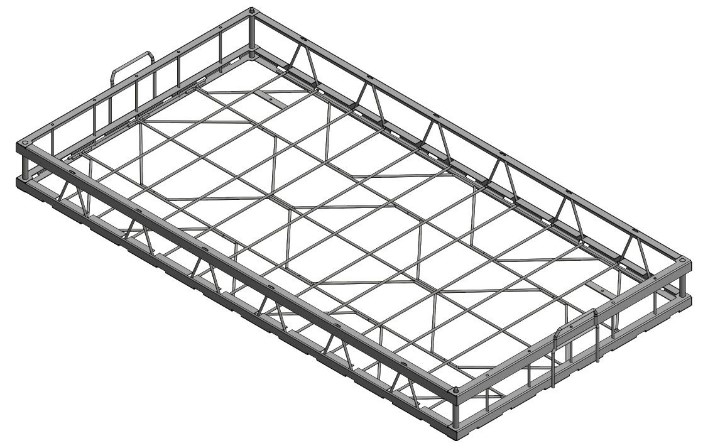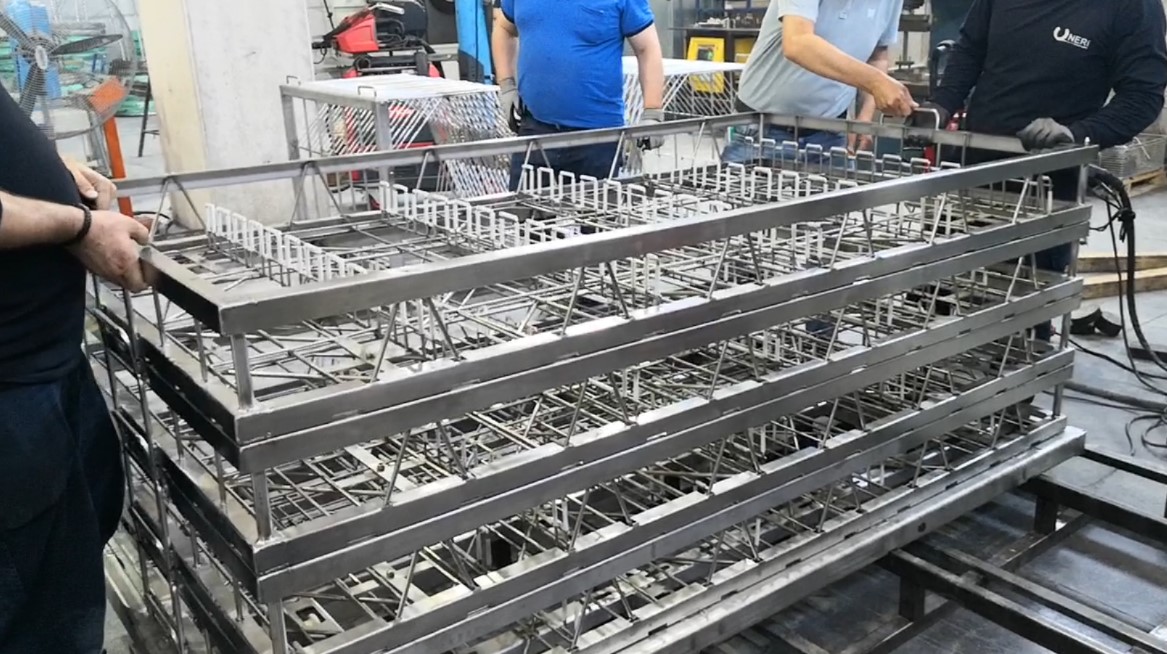 The voluminous sheet metal parts made of aluminum are picked up with load carriers equipped with rollers. The load carriers are compatible with our stainless steel frames.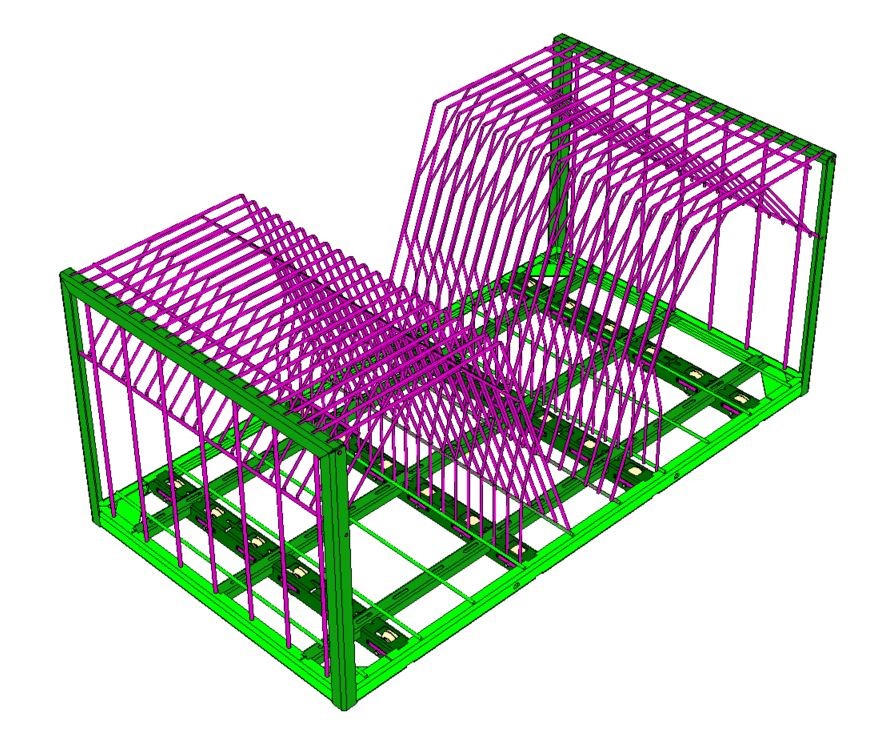 The battery covers can then be easily transported with the charge carrier in a cleaning frame and prepared for the subsequent welding or coating processes.

Special load carriers for battery covers can be easily integrated into your automated logistics processes and loaded and unloaded by robots.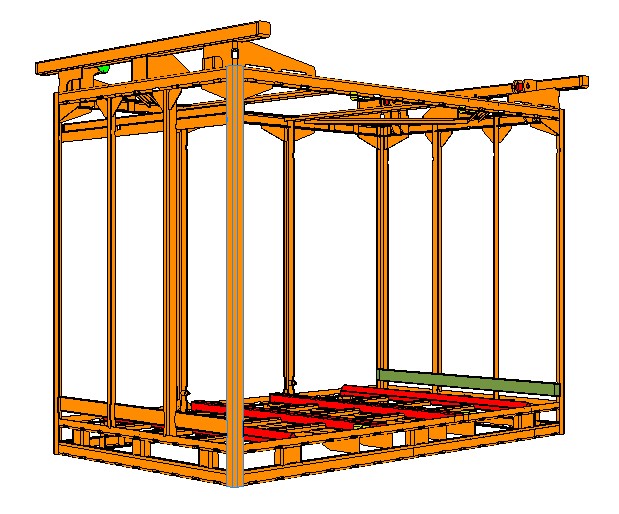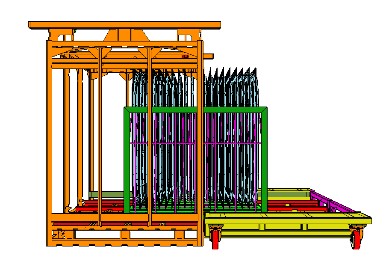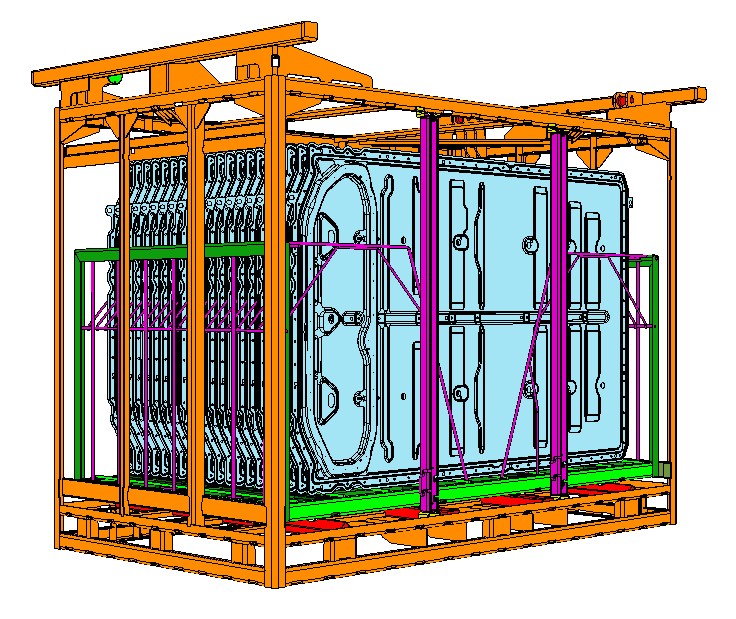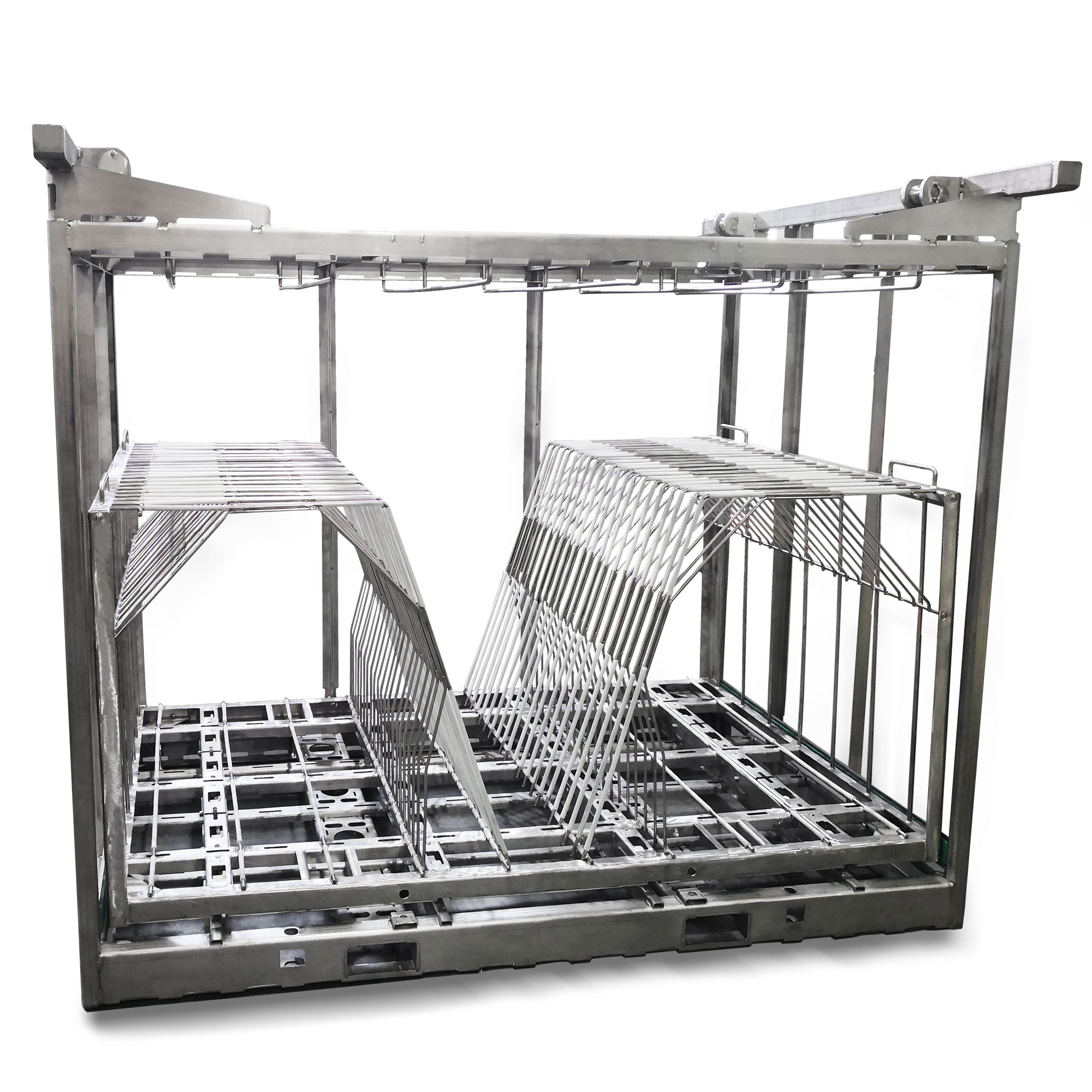 Workpiece carrier systems made of stainless steel consist of a
Base frame and
an insert (workpiece-specific recording)
Base frame for small parts
Use of a robust base frame that allows automatic stacking
Part mounts (inserts) can be designed to be interchangeable.
Tapered handles allow for correcting positioning errors in x and y directions during stacking with pre-centering capability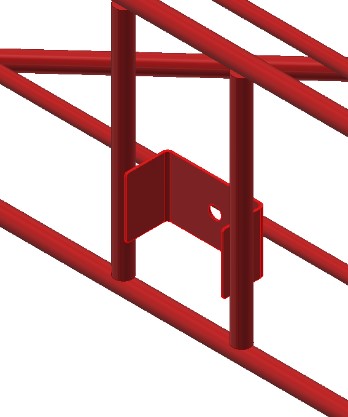 Fastening of an RFID chip by means of sheet metal holder
Inserts workpiece-specific part holders
Advantages:
Workpiece carriers , wire baskets can easily be stacked
Less expensive automation through stacking cells
Proven solution implemented millions of times by well-known companies
Functional and modular structure
Mechanics and software can be modularly adapted to your individual logistics and production processes
Rapid reaction to changed production requirements through direct access to all stacking positions
Inexpensive investment due to existing cell construction
No downtime when changing baskets or stacks
High autonomy thanks to stacking of the pieces